Hot interactive Forced Feminization stories that allow you to customize, interact and become the sissy of your dreams.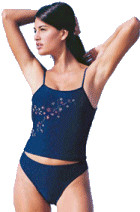 Real crossdressing stories customized to your taste.

The Hot interactive stories site contains more interactive and illustrated stories that allow you to enter into the story in ways you never could before. Choose what happens, choose the clothes. Enter a new feminine world where your dreams come alive. Explore a new world of high heels, short skirts, and sexy stockings! Girlfriends can be so cruel!

Cheerleaders, Party Girls, and many more stories. Interactive stories based on true experiences. Live out your feminine dreams by interacting with your Sissy stories.
Huge selection of quality stories as voted for by the site's users. Using Sarah's interactivate service you can have your favorite stories turned into interactive sissy stories complete with images. Why just read a sissy story when you play along and interact with it?
*NEW* Mored Illustrated stories that really bring the stories alive.
Transvestite and Forced Feminization Stories that are so good they're addictive!